#Law #clerk
Law Clerk Job Description and Career Profile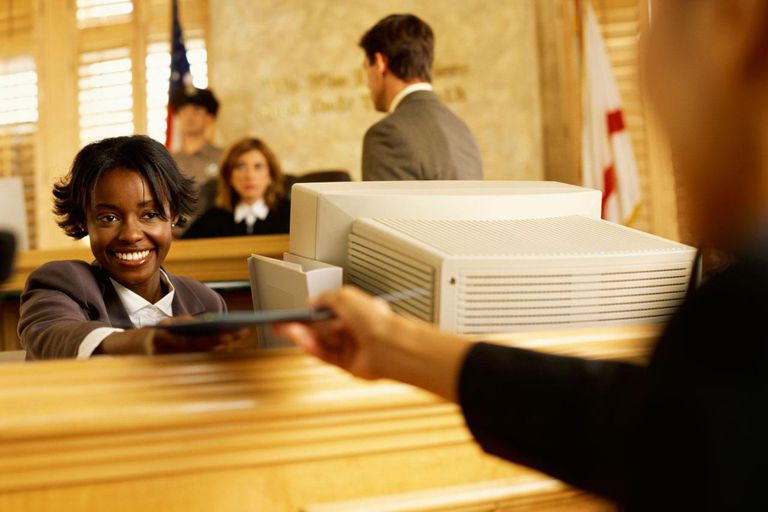 A law clerk is an individual, usually an attorney, who assists a judge in making informed legal decisions. Contrary to the job title, law clerks perform few clerical duties; law clerks are highly skilled lawyers serving in one of the most prestigious and sought-after positions in the legal industry.
Trial Court Law Clerks
Law clerks at the trial court level are directly involved with the litigation process.
They assist the judge in courtroom proceedings, manage exhibits submitted into evidence and interact with chambers staff, court personnel, litigants and the public. Trial court law clerks are often responsible for assisting the judge with settlement conferences and discovery disputes. Clerks also review briefs submitted by the parties, verify cited legal authority, perform legal research and draft a variety of legal documents including trial briefs, memoranda, and orders.
Appellate Law Clerks
Appellate law clerks research and analyze complex legal issues in civil and criminal appeals. Appellate law clerks also educate the judge and legal staff on the facts and legal issues of a case prior to oral argument and assist at judicial proceedings.
Appellate law clerks research and write bench memoranda, orders, opinions and other legal documents. Other duties may include maintaining the chambers library and supervising chambers staff.
Law clerks have great power because they make recommendations regarding the disposition of appeals and may heavily influence a judge's decision.
Education
Most judicial law clerks are recent law school graduates who complete one to two-year clerkships with a judge. However, some judges employ experienced law clerks as career clerks who permanently remain on the judge's staff.
Because of the academic nature of the work and the prestige associated with clerkship positions, superior academic credentials (top grades, law review and other academic distinctions) are often a prerequisite to employment. Many judges prefer law clerks with law review or moot court experience.
Skills
Judicial clerkships are very research and writing-intensive positions. Superior writing skills are necessary to draft concise, well-researched opinions, bench memoranda, and other legal documents. Excellent research skills and the ability to assimilate complex case and statutory law are essential.
Law clerks must possess a solid knowledge of diverse areas of the law, court procedures, jurisdictional rules, and the court system. Law clerks must also possess strong communication skills and work cooperatively with counsel, chambers staff, litigants and the public.
Salary
Law clerk salaries vary depending upon experience, bar membership, locality pay adjustments and type of clerk (career, term or temporary law clerk). A significant difference in pay exists between state and federal law clerks; federal clerkships are the highest paying and most competitive positions. Recent data suggests that the median salary for law clerks is around $54,000.
Base compensation for inexperienced federal clerks (recent law school graduates) is approximately $47,000. Career federal clerks receive, on average, an annual salary of $105,000 while term clerks are paid an average of $71,000 annually.
Additional Resources
The Federal Law Clerk Information System provides law clerk employment information and allows individuals to search a national database of federal law clerk vacancies.
The National Center for State Courts provides information, education, and statistics about state court-related topics.