Our textbooks are free
Search or browse categories
Choose a book
Download in 10 seconds
Start a 30-day free trial of our Premium eReader, and gain access to our huge Business eBook library Try for free
Our free online law books provide students with a unique view on the subject of evidence, proof and justice. You can also check out law for computing students, business students and sports law.
Download all Law books in one ZIP-file
For your convenience, we have put all the books in this category into a zip file which you can download in one go
Introduction to the Law of Contract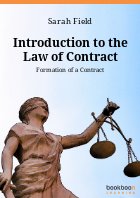 Pitched at a comprehensible level and user-friendly, this book offers a comprehensive, clear and straightforward account of what is required for the formation of a valid contract.
Business Law Now!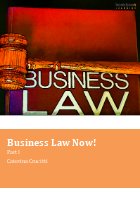 In this succinct textbook the author has attempted to focus and highlight the more important commercial and business applications of the areas of the law covered in todays globalised business world.
Law for Computing Students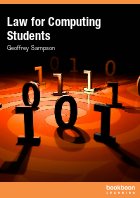 Anyone hoping for an IT career needs to know something of how the IT industry is affected by the law.
Evidence, Proof and Justice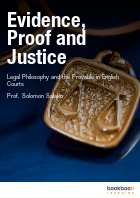 This book uses legal philosophy to analyse the transformation of the rules of evidence in English courts.
Law For Business Students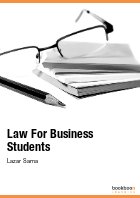 All business jurisdictions operate on a legal structure, and share the basic principles set out in this book.
Internet and Technology Law: A U.S. Perspective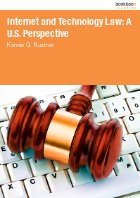 Learn about Internet and technology law from a U.S. perspective. Topics include jurisdiction; privacy; copyright and trademark law; trade secrets and patents; free speech and obscenity; cybercrime.
English Legal System and Obligations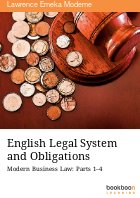 This book deals with the essentials of the English legal system, including the sources of English law and the structure and operations of the judicial system.
Introduction to the American Legal System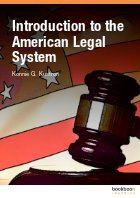 Introduction to American Law provides an overview of the legal system in the United States. It is designed for leaners who have little familiarity with U.S. law.
Privacy Law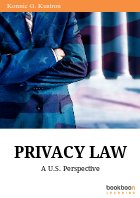 This book provides learners with information on the constitutional and statutory implications of American privacy law from personal, work, and governmental perspectives.
Business Law Now!: Exercises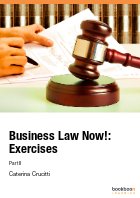 These exercises supplement the succinct online-textbook, a non-lawyer's version of business law concepts.
Conveyancing Law for Paralegals and Law Students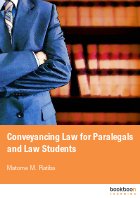 The book is designed to be an easy-to-read practice guide that covers most of the basic and common conveyancing transactions that are dealt with in a law firm on a daily basis.
English Insurance Contract Law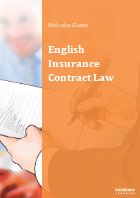 This book explains the English law regulating the meaning and validity of the arrangements whereby people provide against the possibility of events that might adversely affect their person or property
Conducting Transatlantic Business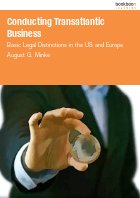 This book describes the law in a cultural perspective to make you aware of some very important distinctions when conducting business across the Atlantic.
Sports Development, Law And Commercialization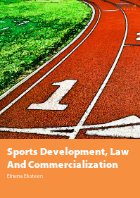 This book is ideal for sports managers, administrators and sports organisers running a sports club or institution.
Business Organisations and Agency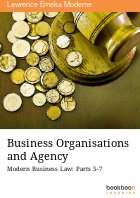 This book deals with the law governing the establishment, operation and regulation of partnerships and companies, as well as the law governing the creation and operation of agency relationships.
Product Liability: A U.S. View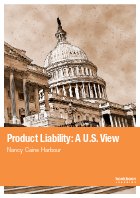 Product Liability, A U.S. View, presents an overview of the development of product liability law in the United States, written particularly for the paralegal, pre-law, and criminal justice student.
The UN Declaration On Indigenous Peoples' Rights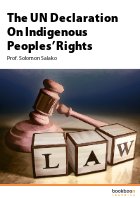 This book is constructed around the development of indigenous peoples' rights.